Jake and I had a little game night at our house last night! We played mafia, two different types of it, scum and B.S. We ate tons of cookies, cupcakes, soda and apples with dip!
The newly wedded couple
The only other couple at our party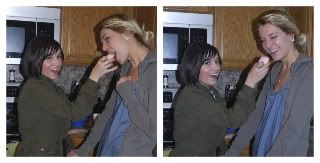 By the time Brittany arrived, all of the apples were already eaten. But she enjoyed the fruit dip so much that she put it all over her cookie and then her cupcake!! I have a crazy friend.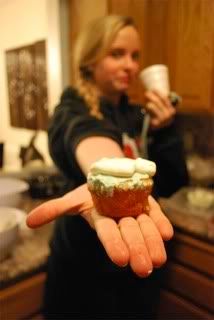 Oh wait i guess there was another couple.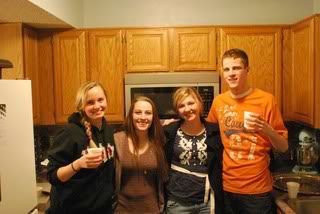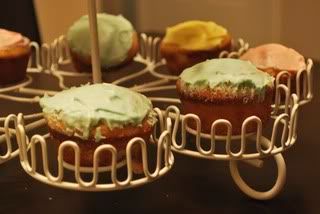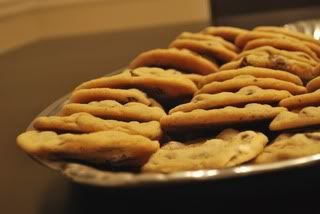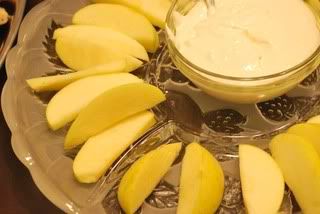 mmmmmm yummy!!