Jake had a basketball down at BYU the other night. I was there simply to document the event.
I cannot believe that they start games as late as 10 p.m.!
GO BLUE!
Dear Jake,
You are tall.
Courtney
Be aggressive, be be aggressive.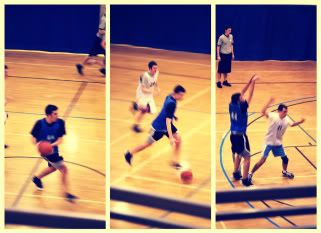 They were not even competition for the fine men of American Fork High School. We Jimmered them. I heard they are going to be putting that word in the dictionary soon. Jimmered; defined as when a person makes another person look as if they are ridiculous, uneducated, unskilled or flat out dumb.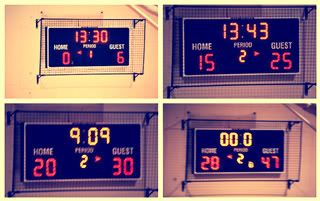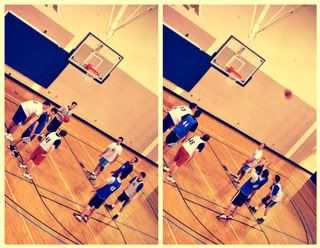 My baby shooting threes.
Want to know how I made these photos look "old school"? I simply loaded them onto photobucket.com
You need to make yourself a free account, then you load your pictures onto the site and they allow you to edit them.
I used an effect under the tab "retro" that is called cross process.
End of editing. Easy right?